When you are running a small business, technology can be a lifesaver or burden that eats up your time and takes your focus away from the business at hand. Elucidation can be your partner in making your technology work for you.
Not every business needs a full IT team, that's where Elucidation comes in. Our team of experts can help you find, implement, customize, and maintain a wide range of technology solutions. Depending on your unique needs, we can help support your technology team or we can be your technology team.
Certified Partners in Business
Our team of technology experts can help you address both short term and long term technical concerns. At Elucidation, we are adept at handling crisis situations, and we are specialized in helping you find solutions to prevent future crisis.
We are happy to structure a work agreement that best suits your business. Based on your needs, we can tackle your technical concerns in checklist format or our experienced team can do an in depth audit of your current systems to make sure they are working for you in the best way possible. Please schedule a free consultation with us using the form below. During your consultation we will discuss the best arrangement to achieve your goals while staying within your budget.
When you work with our team, you get the benefit of expert advice from from a small company that actually understands small business problems.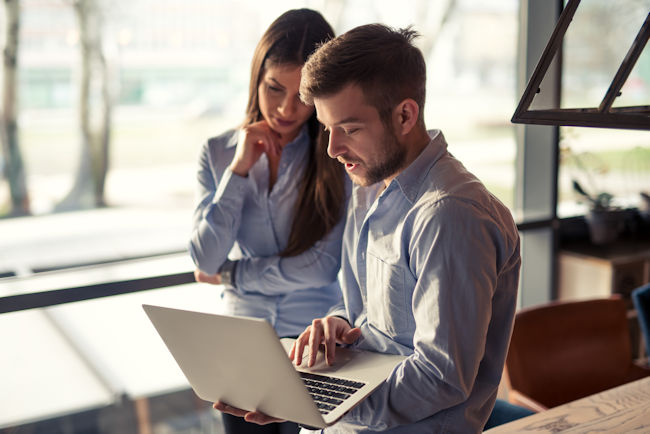 Real Experts
Our team of consultants, developers, project managers, and subject matter experts will help ensure that your technology needs are met in the short and the long term. Not every business needs an IT department. We can connect you with technology solutions that help your business work better.
Real Solutions
Finding the right solutions is a long process that Elucidation can make easier. Our team can help you find, set up, customize, and maintain the technology solutions that work best for you. No matter the problem your business is facing, we're here to help you solve it.
Real Training
Technology only works as well as your team knows how to use it. We don't just talk about problems, we provide training that is easy to follow with step-by-step instruction to actually solve problems and make your software and hardware work for you.
Why List of Services
Our team specializes in:
Web design, content, and hosting

Managed service provider (MSP) based services including phone systems and backups

Software solution consulting

Customer relationship management software installation, migration, customization, and support (certified ACT! consultants)

Much more!
Do you have a technical problem you think we can help with? Reach out, schedule a free meeting using the form below, and let us know.
Want to release the full potential of Your Business?
Every business is different. And we know it. That's why our eager team of expert developers craft customized solutions for your specific business needs. We help your business to scale through the implementation of unique, customized software that will give you a competitive advantage over competitors in your niche market.
Ready to boost the efficiency of your business?
Schedule a FREE consultation today, tell us what you need and we deliver the solution.