Wouldn't it be nice if you could pinpoint leads, find contacts, or get new accounts within any geographic area with the click of a mouse? Now, you can! The Act! Zip Code Search Plugin is the perfect tool for small businesses, sales teams, or entrepreneurs to manage sales areas or marketing campaigns in a whole new way. Traveling sales representatives can search for leads anytime, anywhere. The Act! Zip Code Search Plugin also makes it easy to generate a list of invitees for an event or campaign.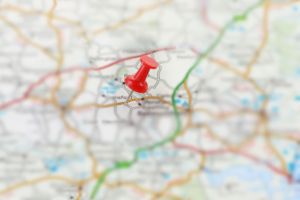 Customized Search for Act! CRM
The Zip Code Search Plugin works within your existing Act! CRM software to give you additional features that are not included in the original Act! software. The Act! Zip Code Search Plugin from Elucidiation gives you the ability to identify contacts within a specified zip code radius. The results can be used for reporting, email campaigns, marketing, sales, trend tracking, etc.
Benefits of Expanding Search Parameters
Search parameters in basic Act! software can be very limited, but this plugin gives you the ability to target regional contacts for large campaigns or individual sales to give you better results when you need them most.
      Real estate offices can now use zip codes to narrow search results or organize clients.
      Sales teams can assign zip codes to divide territories, create leads, or implement targeted marketing.
      Improvement of address quality through automatically filled entries.
      Flexibility of reports, email campaigns, or trend watching through zip code searches.
The most common use for the Act! Zip Code Search Plugin is to automatically assign contacts to a specific sales representative. Now, you can divide sales areas between zip codes and any new contact is automatically assigned to that sales representative who receives notice they have a new contact and they can instantly initiate contact. No more cold calls or door-to-door activities that don't yield results.
Want to release the full potential of Your Business?
Every business is different. And we know it. That's why our eager team of expert developers craft customized solutions for your specific business needs. We help your business to scale through the implementation of unique, customized software that will give you a competitive advantage over competitors in your niche market.
Ready to boost the efficiency of your business?
Schedule a FREE consultation today, tell us what you need and we deliver the solution.