If you've ever spent the better part of a workday trying to automate emails or create a task list, you know how frustrating inadequate software can be. Act! is purpose-built to help individuals, and small businesses get organized, increase sales, and increase marketing. Now, with Act! CRM consulting from Elucidation, you can get more out of the software you're already using.
Certified Consultants: Partners in Business
While general technical support is designed to alleviate general technical problems, they often have a hard time understanding your business, your industry, and your specific needs. We aren't tech support. We are Act! certified consultants who are partners in business. We don't give advice or just answer questions, we create customized solutions that actually work. Plus, we promise you'll never hear the dreaded automated voice telling you, "please continue to hold," after you've already been waiting for 45 minutes.
Expert Advice for Custom Act! Solutions
Through Elucidation Act! certified consultants, you get the benefit of expert advice from Act! CRM consultants from a small company that actually understands small business problems.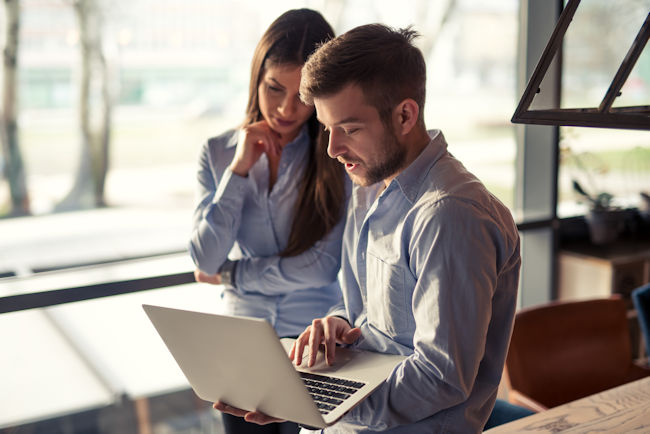 Real Training
Have you ever sat through a training video that felt more like someone giving you advice? We don't just talk about problems, we provide training that is easy to follow with step-by-step instruction to actually solve problems and make your software work for you. We don't offer tutorials, service packs, troubleshooting, or feature videos, we offer real in-person, one-on-one attention and support for your exact needs.
Real Experts
Our Act! CRM consulting is led by Act! certified consultants. Our Act! software consultants know the program inside and out including what it is capable of, and what it is not. We know how to work around the software, enhance the features it already has, and create new capabilities that you couldn't do with Act! alone. We are a small business, so we understand the world you're working in, because we work there, too.
Real Solutions
We create new solutions. Rather than working through existing parameters, we make new ones. By enhancing, adding, creating, and customizing solutions you didn't even know were possible, we give you real solutions to real problems to make Act! work better for your unique environment. No matter the problem your business is facing, we're here to help you solve it.
Why Develop a New Act! Plugin?
Many companies use and enjoy Act! every day, but wish it could do a little bit more. While Act! provides how-to tutorials, troubleshooting articles, training videos and hot fixes, we dive in together to uncover all that it can do for your business. Our Act! CRM consulting experts recommend existing plugins that we know actually work, or we create custom plugins just for you. Whether you have generalized issues or more specific problems that need solving, we have the solutions you're looking for.
Want to release the full potential of Your Business?
Every business is different. And we know it. That's why our eager team of expert developers craft customized solutions for your specific business needs. We help your business to scale through the implementation of unique, customized software that will give you a competitive advantage over competitors in your niche market.
Ready to boost the efficiency of your business?
Schedule a FREE consultation today, tell us what you need and we deliver the solution.